The Avivo Prize, given in July of each year, comes to the teaching recipient in the form of a $5000 gift and frameable certificate awarded by the teaching-artists of Avivo. The Avivo Prize recognizes an active teacher for excellence, dedication and a unique, highly creative style in the music education they provide to their students. There are no stipulations for use of The Avivo Prize by the recipient. The Avivo Prize encourages and supports ongoing development of the recipient's future teaching career.
The Avivo Prize is awarded by the teaching-artists of Avivo. There is no application process. Candidates for The Avivo Prize are nominated and voted upon by all Avivo members who then determine that year's winner.
Inaugural Avivo Prize Awarded to Erin Pearson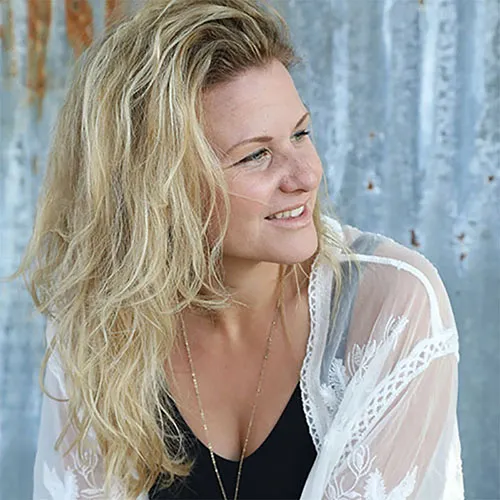 Avivo, a national non-profit organization dedicated to cultivating creativity through music, is proud to announce the creation of The Avivo Prize, a $5,000 award given annually to a music educator who demonstrates noteworthy creativity in teaching and the ability to provide students with a strong foundation in musicianship skills. The inaugural prize has been awarded to Erin Pearson, a Nashville-based musician/educator, and a graduate of Santa Clara University (B.A. in Music) and Belmont University (M.Ed. in Learning and Organizational Change). The Avivo Prize is awarded without any application process and without stipulations or requirements for how The Avivo Prize money may be used.
Erin has been teaching music on some level since she was 19, and is also a visual artist (painting and guitar string jewelry) and songwriter. In 2011, she opened a private music studio, where she offers instruction in voice, piano, music theory, songwriting, guitar, and violin. Her experiences as an educator fed into her first published book, 10 Reasons Your Kids Don't Practice Their Music: And What Parents Can Do About It, released in 2016. Part of The Avivo Prize money helped fund its 5th edition, available Oct 25th on Amazon, which will reflect on our experiences of the pandemic, technology changes, and major social issues currently being brought to light. Of her current teaching interests, Erin notes that "most recently, I have been into understanding 'pain' and how to help with injury prevention and physical compensation patterns that inhibit musical ability (particularly common in voice, but with instruments too), as musicians are just like athletes. To do that, I became a certified personal trainer and neurokinetic therapist. I use it all. I like to think I grew into teaching, and continue to grow into it as I pursue things that interest me."
She will also use The Avivo Prize money to help produce a new music album called "Real Things," which she describes as "Carole King meets Adele and Lake Street Dive, with a touch of Kate Bush."
"I like to know about a lot of different things—art, the body, psychology, the natural world, and instruments because I use it all when I am teaching, writing music and creating art. All of this sort of infuses what I do with kids and students. They have lots of interests in need of exploration, and they also need fun ways to do something hard, but with appropriate structure and grounding. I like a mixture of methods, unconventional with deeply traditional, grounding elements. Learning, creating, and teaching are a cyclical experience for me. They all inform one another, and I need all three to feel alive, fully functioning and whole. For me, it's about pursuing expression—while staying healthy—body, soul, and spirit. I do my best to help students find extraordinary growth with a focus on this same way of expression and health- whatever that means for them, musically or otherwise."
Avivo is a community of musicians devoted to the art of teaching drawn together by the legacy of educator Grace Newsom Cushman, who taught at the prestigious Peabody Preparatory School and developed a comprehensive music pedagogy for children. In 2013, Avivo was born to conserve, promote, develop, and spread Cushman's concepts of creative integrated learning as originally presented in her innovative program, which was simply called "Musicianship." Teaching Artists Patricia Plude and Pamela Quist serve as Director and Assistant Director, and are joined by Marshall Bessières, Shawn Crouch, Brooke Joyce, Tom Lopez, and Leo Wanenchak, who bring their unique and considerable talents to Avivo. Steve Kusmer is the group's business advisor. Avivo believes in teaching music as a language that is available to all as a means for personal creative expression.