An Interview with Erin Pearson about her new album, "FIRE"
by Pamela Quist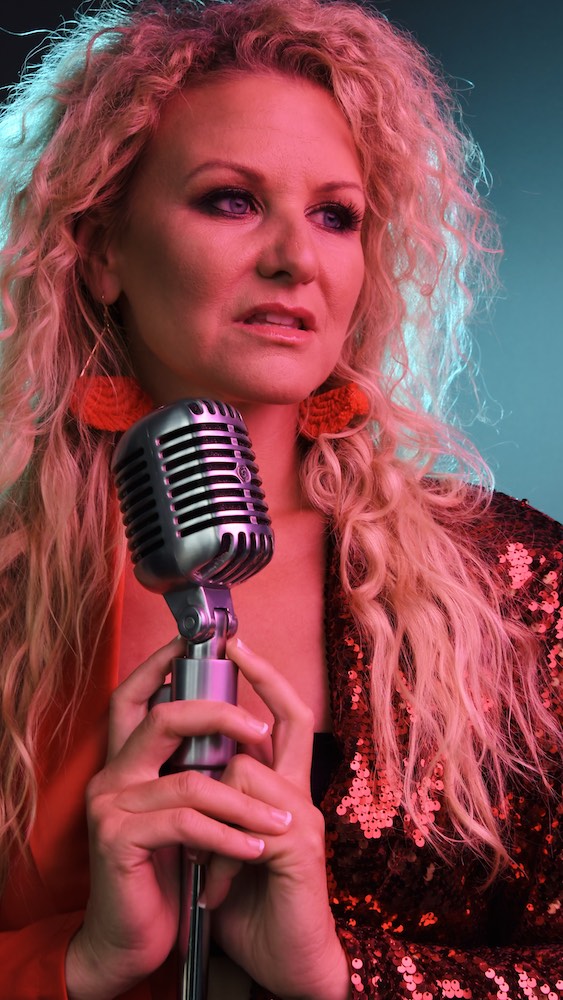 Erin Pearson, winner of The Avivo Prize 2022, recently released a new album of songs which she composed, performed and recorded. This interview on November 7, 2023 dives into her inspirations, challenges and the audience response to "FIRE".
Pam: Congratulations, Erin, on accomplishing this great album of new works. I find myself happily humming, singing, and harmonizing along with you as I regularly listen to this exciting collection of songs you created. The music and words are so compelling, did you have an overarching theme you wished to convey with the album as a whole?
Erin: Yes, I did. Originally I had titled the album "Real Things" which describes the real topics, real feelings (some things that burned me as a woman) and real musicians I wanted to use. I didn't want my songs to represent the typical ideas of much music today such as those in a standard love song. In fact, I had written a love song and removed it from the album. Instead of romantic love, I talk about the importance and love of friends supporting us through hard times and changing our lives like often happens in reality. You know, real things. Another underlying theme is the change I want to see in myself and in the world around me and our ability to move forward in our lives. When I heard the album as a whole, I realized there was more intense anger coming through than I had expected. This anger reflected a forward motion and change in me and in my music, and when I realized that, I changed the title to "FIRE". What I mean is that I am not going to take it anymore from people gaslighting me, music industry people or others who want to assert authority over me telling me how it is, telling me I need to be more, I need to learn this or that skill, which is really just telling me "no" in another way. I still have a lot to learn, but I wanted to talk about some of these things that people are experiencing, feeling like they are trying hard and just can't get ahead, and they aren't being acknowledged. There are real feelings around this. The album was supposed to address all of that, and it came out as "FIRE" which was my reaction to things as they really are.
Pam: Who do you consider to be your primary audience, and what kind of response have you received to this album?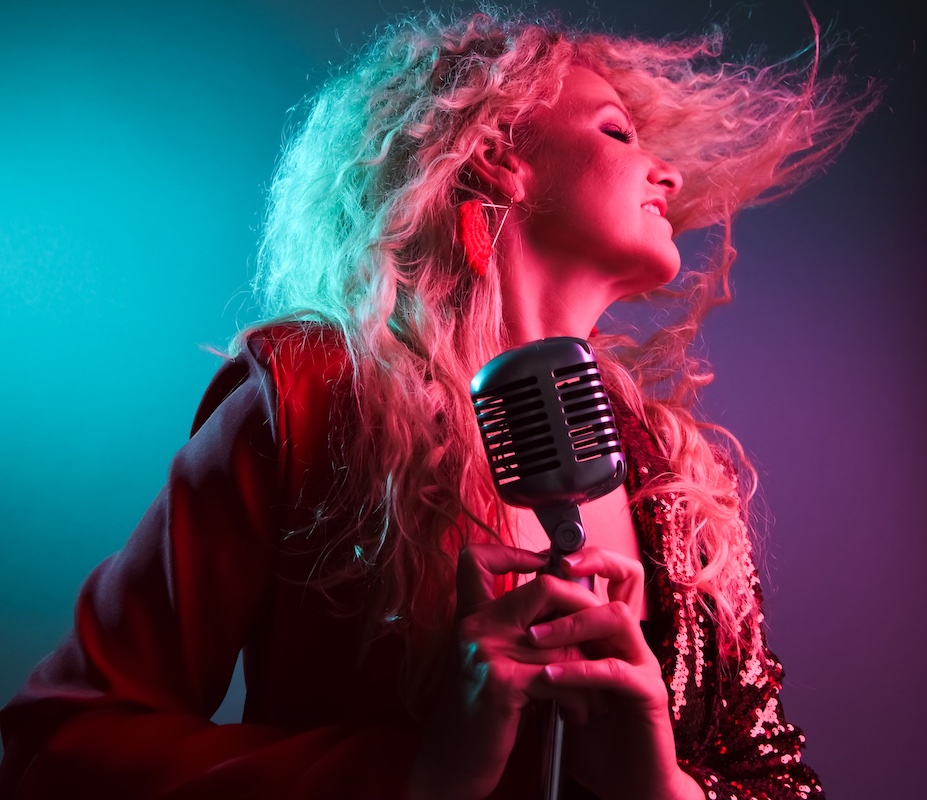 Erin: Well, I thought I was addressing older people, a 40+ crowd. A group that is deep into life, not beginners. I used a real band, a retro throw-back, and not a lot of sounds younger people are used to hearing. You have some blues, jazz, musical theater in it. But . . . surprise! So far the data from one source, Spotify, has the majority of listeners in the past 2 months in the 34-and-under range. I didn't anticipate that. I was shocked. Also, I was surprised by the gender breakdown which was 59% male and 39% female.
Pam: What would you like your audience to know about your music?
Erin: I would like readers/listeners who have aspirations to create music to know that this process is a struggle and requires many sacrifices, but it is important. We need to be creating more music in the world right now. I received so much discouraging criticism for my earlier songs, so many "no's," and comments like "this music is outdated." What is really interesting is that since "Ghosts" [a song from "FIRE"] was released last month, there have been 200,000 "plays" of those old songs of mine that did not get a good response from critics when they came out. It seems that people don't hear them as outdated now, years later.
Pam: Recording with other musicians in a studio and putting out an album is expensive; how were you able to fund this project?
Erin: I do feel a strong call to do this, and I don't do it for the money. I've been pretty successful getting people to listen, but to make any real money there have to be millions of "listens" and paid sponsors. I do think it will come eventually, but for now, this project basically is a marketing write-off for my music teaching business. The Avivo Prize money provided a boost in the middle of summer to jumpstart the project a little sooner, which really helped. You could easily spend 100 hours a week and thousands of dollars doing all the business required to get an album out, and then you might get somewhere. I funded it by planning, scrimping and saving for a whole year of my life. I do my own home repairs, no eating out, etc. Did I want to go to Starbucks every day, or did I want to do an album? I used a professional studio that charged per song, and I used bare bones— a bass player, a guitarist, and I did the piano and the vocals. I also added the voices of two friends into the choral mix when I didn't want just an "Erin" choir. Would I have loved to have a full orchestra and a full Gospel choir?—yes! But I had to choose materials and songs that I can do well with the budget I had. There are financial realities. You know, real things.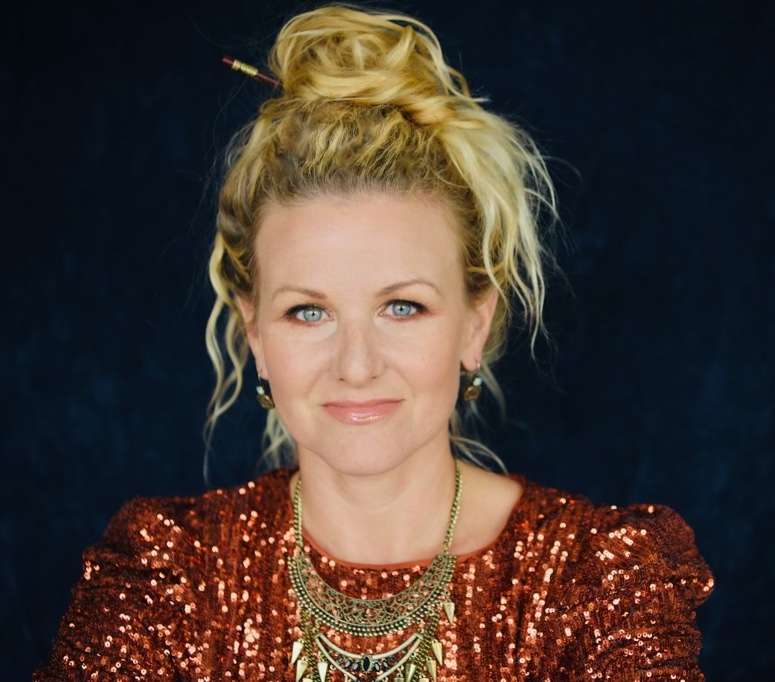 Pam: What musicians and genres would you say had the greatest influence on the music of "FIRE"?
Erin: Musicians/music that influenced me would include Adele, Kate Bush, the musical "Hamilton", Blues Brothers, Lake Street Dive, Yola, Carole King, Elton John's Goodbye Yellow Brick Road, Lady Gaga, Leon Bridges, and Andra Day. I described one song to my producer as Hamilton and Andra Day meet Ed Sheeran. Some of the influential genres for me in FIRE are Blues, Country, Jazz, Gospel, and Musical Theater.
Pam: Can we look forward to more of your music—do you have ideas fermenting for your next project?
Erin: Yes, my next album is fully outlined, and I started writing the songs last spring. It is a very different thematic concept. (The finished product will come about a year after the recording process begins, and I hope to begin recording next summer 2024.) "FIRE" brewed a long time, and it looked backward at those realities and feelings. The new album will move on and forward; I am not going to stay in the same place dwelling on the feelings of "FIRE". This new album will be a change.
---
Listen to "FIRE" on: